Liquidity Events—When It Comes to Cashing out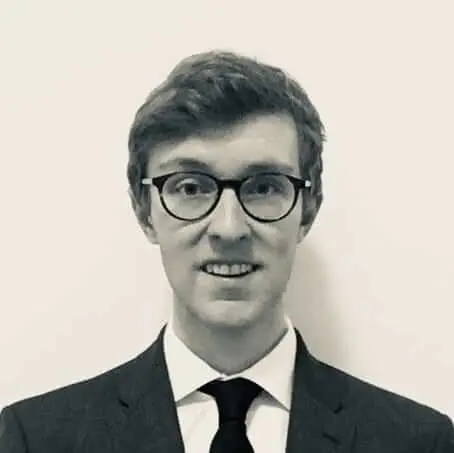 Written by Casey Botticello
August 1, 2022
Disclosure: Some of the links below are affiliate links, meaning that at no additional cost to you, I will receive a commission if you click through and make a purchase. For more information, read our full affiliate disclosure here.
A liquidity event is a process by which an investor liquidates their investment position in a private company and exchanges it for cash. The main purpose of a liquidity event is the transfer of an illiquid asset (an investment in a private company) into the most liquid asset – cash.
There are various ways to undertake a liquidity event including the sale to or merger with another company, or taking the company public through an initial public offering (IPO). 
While a sale is considered to be the main way to provide liquidity for investors, liquidity can also be achieved through:
Initial Public Offering (IPO)

Special Purpose Acquisition Company (SPAC)

Direct Listing / Direct Public Offering (DPO)

Mergers

Acquisitions

Leveraged Recapitalization
1. IPO



An initial public offering (IPO) is the event of a company first selling its shares to the public. IPOs raise fresh capital to fuel expansion or acquisitions, and allow companies to tap capital markets in the future. An IPO also provides liquidity for investors, founders, and employees.
Widely covered by the financial press, an IPO is a marketing event that builds brand awareness. Executives, employees, customers, suppliers and other partners value the transparency and permanence of working with a public company.
Going public is an expensive and time-consuming process, in large part due to regulations designed to protect investors. 
Going public is also an opportunity for existing private investors to make large profits, since for the first time their shares will be given a market value reflecting expectations for the company's future growth.
⭐ Sample companies with an IPO equity event: Facebook, Uber, Microsoft, Amazon, Anaplan, Pinterest, Dropbox. ⭐
2. SPAC



A Special Purpose Acquisition Company (SPAC) is a company with no commercial operations that is formed strictly to raise capital through an initial public offering (IPO) for the purpose of acquiring an existing company.
Also known as "blank check companies," SPACs have been around for decades. In recent years, they've become more popular, attracting big-name underwriters and investors and raising a record amount of IPO money in 2021.
SPACs are generally formed by investors, or sponsors, with expertise in a particular industry or business sector, with the intention of pursuing deals in that area. In creating a SPAC, the founders sometimes have at least one acquisition target in mind, but they don't identify that target to avoid extensive disclosures during the IPO process.
This is why they are called blank check companies. IPO investors have no idea what company they ultimately will be investing in. SPACs seek underwriters and institutional investors before offering shares to the public.
Selling shares in a privately held company to a SPAC can be an attractive option for the owners of a smaller company, which are often private equity funds or individual investors.
First, selling to a SPAC can add up to 20% to the sale price compared to a typical private equity deal.
Second, being acquired by a SPAC can also offer business owners what is essentially a faster IPO process under the guidance of an experienced partner, with less worry about the swings in broader market sentiment.
⭐ Sample companies with SPAC equity event: Cerevel Therapeutics, Utz Brands, DraftKings, QuantumScape, Adapthealth, SoFi. ⭐
3. Direct Listing or Direct Public Offering (DPO)

A direct listing is a process for a company to become public without going through the initial public offering process. The process makes existing stock owned by employees and/or investors available for the public to buy and does not require underwriters or a lock-up period.
Since no new shares are issued, transactions will only occur if existing shareholders sell their shares.
There are several benefits of a direct listing that attract companies to the process.
First, by going public the company provides liquidity for existing shareholders by allowing them to freely sell their shares in the public market.
Secondly, the cost of the process is much lower than the cost of an IPO. Direct listing helps companies avoid hefty fees aid to investment banks. It also helps them avoid the indirect cost of selling the stocks at a discount.
⭐ Sample companies with Direct Listing equity event: Asana, Slack, Palantir, Spotify, Roblox.⭐
4. Merger
Legally speaking, a merger requires two companies to consolidate into a new entity with a new ownership and management structure (ostensibly with members of each firm). Mergers require no cash to complete but dilute each company's individual power.
Typically, mergers are done to reduce operational costs, expand into new markets, boost revenue and profits. Mergers are usually voluntary and involve companies that are roughly the same size and scope.
⭐ Sample companies with a Merger equity event: Exxon Corp. and Mobil Corp. merging to form ExxonMobil, H.J. Heinz Co. and Kraft Foods Group merging to form The Kraft Heinz Company, InBev and Anheuser-Busch merging to form Anheuser-Busch InBev. ⭐
5. Acquisition
In an acquisition, a new company does not emerge. Instead, the smaller company is often consumed and ceases to exist with its assets becoming part of the larger company. Acquisitions, sometimes called takeovers, generally carry a more negative connotation than mergers.
As a result, acquiring companies may refer to an acquisition as a merger even though it's clearly a takeover. An acquisition takes place when one company takes over all of the operational management decisions of another company. Acquisitions require large amounts of cash, but the buyer's power is absolute.
Companies may acquire another company to purchase their supplier and improve economies of scale–which lowers the costs per unit as production increases. Companies might look to improve their market share, reduce costs, and expand into new product lines.
Companies engage in acquisitions to obtain the technologies of the target company, which can help save years of capital investment costs and research and development.
⭐ Sample companies with an Acquisition equity event: Amazon acquisition of Whole Foods Market, Verizon acquisition of BlueJeans, Walt Disney Co. acquisition of Pixar. ⭐
6. Leveraged Recapitalization
A leveraged recapitalization is a corporate finance transaction in which a company changes its capitalization structure by replacing the majority of its equity with a package of debt securities consisting of both senior bank debt and subordinated debt.
A leveraged recapitalization is also referred to as leveraged recap.
In other words, the company will borrow money in order to buy back shares that were previously issued, and reduce the amount of equity in its capital structure. Senior managers/employees may receive additional equity, in order to align their interests with the bondholders and shareholders.
Leveraged recapitalizations are also popular during periods when interest rates are low since low interest rates can make borrowing money to pay off debt or equity more affordable for companies.
⭐ Sample companies with Leverage Recapitalization equity event: Sealed Air's leveraged recap through which the company borrowed almost 90% of the market value of its common stock and paid it out as a special dividend to shareholders. ⭐
A liquidity event can be stressful, even if you are on the "winning side" of an acqusition. A sudden influx of cash often leads to new problems. Family and friends may want money, old business partners may come out of the woodwork to sue you, and you may have a large financial liability to the IRS. All of these are reasons that practicing stealth wealth has many benefits.