Signs a Private Company Will Go Public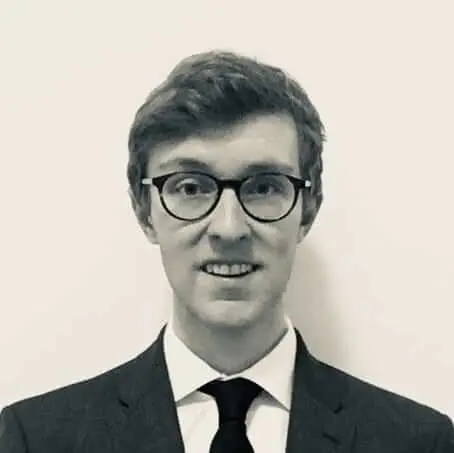 Written by Casey Botticello
August 1, 2022
Disclosure: Some of the links below are affiliate links, meaning that at no additional cost to you, I will receive a commission if you click through and make a purchase. For more information, read our full affiliate disclosure here.
Over the past decade, I've personally invested in 50+ private equity offerings.
Most of these investments have been in secondary shares of privately held, late-stage, companies.
Secondary shares refer to existing shares of common stock that are sold to investors in an offering. The selling of these secondary shares is typically from existing shareholders. In the case of the companies I'm investing in, these shareholder usually take the form of early investors or early employees whose compensation included stock options.
A good example of this is Palantir. Palantir is a big data analytics company, which operated as a private company for 17 years prior to its IPO in 2020. Because Palantir was private for so long, there were plenty of early employees looking to sell their shares, as they didn't want to or couldn't wait for an equity event.
With more startups staying private longer, there has emerged a unique opportunity—there are lots of employees or early investors who have valuable shares in these privately held companies, but these shares are highly illiquid.
Because their company is not traded on a public exchange, many early employees suddenly find themselves with shares worth (on paper) anywhere from $10,000-$5+ Million.
But, again, these shares have almost no liquidity. So while some specialized banks do finance loans against these privately held shares, there are generally, few options.
Most employees with private shares are hoping for a liquidity event (sometimes called an equity event). A liquidity event refers to the process by which an investor monetizes its investment in a private company. 
Basically, employees need to wait for their company to go public, get acquired, or undergo a merger with another company.
Even then, given how much their stock options are worth, early employees may at best have to wait years to cash in. At worst, their private company might fail or simply never go public, potentially rendering these options worthless.
That is where private equity funds and accredited investors, come into the picture.
The specific strategy varies based on the company or individual's investment goals, but generally, they research a privately held company, reach out to private shareholders, acquire their shares, cash in these shares if/when the privately held company is acquired or goes public.
One of the biggest concerns I have as an investor (besides acquiring shares at the cheapest price possible), is trying to determine which companies will go public.
This has become a bit more nuanced in the past few years, as traditionally, companies went public through IPOs, in almost all cases. But with the rise of SPACs and direct listings, there are now several ways companies can go public.
Regardless, the ability to suss out which companies will actually go public, is key to my strategy and can be very valuable. Companies will often posture to appear like they will go public. In reality, they may be looking to prompt an acquisition by a competitor, drive prices up in a subsequent raise of private funds, or might be trying to appear more legitimate than they actually are.
Signs a Private Company Might be Looking to Go Public
1. Revenue



Conventional wisdom tells startups to go public when they reach $100 million in revenue. Generally this threshold is a good indicator of a company being ready to go public.
However, it is not strictly about current revenue. There needs to be a clear path for a company to become four or five times the size they are today in just two to three years. In other words, there must be potential for massive revenue growth in the immediate future.
2. Achieving Profitability



Achieving profitability for at least two consecutive quarters was the tradional standard for decades. However, in the era of big data, cloud computing, and automation, these metrics are not necessarily required for a successful IPO.
But if your potential company can eke out a profit in its most recent quarter, while also maintaining $100 million in revenue, this is definitely a good sign. Ideally, you would have at least two consecutive quarters of profitability, but if a company is that far along, chances are you are not dealing with a properly incentivized seller and will not be able to lock in low acquisition costs.
3. Assembling A-List Management Team



The CFO's job is to understand why the company is listing, where it is heading and the next steps, so that they can explain this to investors (often in a series of roadshows in the weeks leading up to the IPO).
Usually, a company hiring an experienced CFO is a good sign. Hiring a CFO who has guided a previous company through a successful IPO is exponentially better, and in my experience, one of the best indicators that a company has its sights set on going public.
Less public, but often telling, is the hiring of high caliber accounting, tax, internal audit, and compliance staff. Private companies with ambitions of going public, almost certainly, have prioritized their growth strategy over developing some of the detailed processes and controls expected in a public company
4. Shift in Accounting Practices



Public companies, and those that are about to go public, have their annual and quarterly financial statements scrutinized by investors and analysts. Private companies considering going public often assess their own financial statements and take any write-offs they are allowed.
For example, accounting rules require that companies write-down inventory that is unsalable or worth less than the original cost. However, there is substantial leeway in making that determination. Companies often keep inventory on their balance sheets as long as possible to ensure they are meeting asset ratios for banks and other lenders. Once a company contemplates going public, it often makes sense to write-off the inventory sooner rather than later when it would impact shareholder profitability.
5. Conversations with Investment Bankers



One of the telltale signs a company is pursuing an initial public offering is the hiring or "unofficial consulting" of an investment bank to potentially lead the IPO process. Investment banks typically have years of IPO experience and also investor relationships that corporations may lack. These talks, however, can easily be misconstrued from rumors among gossiping investment bankers or uninformed M&A lawyers, so this signal should be given a relatively low priority.
6. Online Reputation Management



Online reputation management (in conjunction with he other activities described in this article) is a great signal that a company is going public. However, this can be hard to spot. I have performed a fair amount of online reputation management for clients, so this is one signal that I can check out that few others can.
The beauty of using online reputation management as a signal is that high level executives themselves may not even know what services are being performed.
For example, as part of the improved financial and regulatory teams, a handful of individuals will likely contract a third party company to help improve the company's online reputation.
This can be anything from boosting positive reviews of a product to settling lawsuits and removing any traces of them online. If you can establish that significant amounts of info is being churned out to bolster a companies image and that they are actively scrubbing negative information, this can be a great indicator.
ORM is expensive, complex, and takes months of planning before execution, so it is rarely used by privately held companies (unless they are suffering from a very serious image problem).
7. Interviews, Stated Goals, Historical Claims, & Public Timelines



While many CEOs have aspirations to take private companies public, many are closed lipped about the process until the very second that they are required to file regulatory forms and disclose information publicly.
But for companies that have a vocal CEO, you can usually get a sense of their interest in going public, based on their interviews. CEOs all get asked if they are open to being acquired, looking to acquire other companies, spin off unrelated business units, or go public through an IPO (and more recently, a SPAC or direct listing).
While CEOs often overstate their confidence, and typically have a vested interest in a company going public, you can check their proposed timelines against historical claims. Some CEOs claim they are 12-18 months away from going public every year for a decade. But if a historically cautious or press shy CEO starts laying out immediate timelines for going public, this is one of the simplest ways to identify a private company that may be going public.
While it can be hard to determine if a private company is looking to go public, there are a number of indicators that you can look for.
However, just like the private shares in late stage startups themselves, the information on the activities of privately held companies can be extremely opaque to the outside observer. But, with some persistence and due diligence, you can help increase the odds of correctly identifying whether a company goes public or not.
Of course, even in my investment strategy, this is only half the battle. The other half involves sourcing shares and acquiring them at fair prices.
But the strength of focusing on whether a company will have a liquidity event is that you can reduce the number of investments that are tied up in private shares for years on end.
Velocity of your money is key. Many private companies experience a 20%+ "pop" on their first day of trading alone. If you can buy privately held shares in a company that have a high chance of going public, you can take advantage of the illiquidity of privately held, secondary shares, and typically acquire them at a 30%+ discount to their true value. Add in a decent first day "pop" in shares, let the shares modestly increase while you wait for the lockup period to expire, and you are looking at outsized returns on your investment.